Two weeks ago we supplied a traditional marquee at Ashwells Sports & Social Club in  Brentwood, Essex for The Old Red Wall Club. This was a fundraising event for a local charity. 
 
See the images below. They show the marquee in various stages of set-up.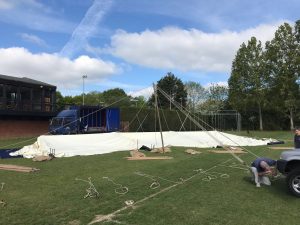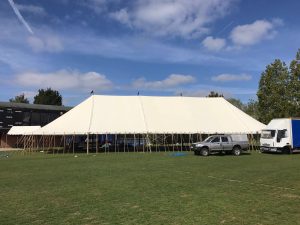 The marquee is a 100 x 40 and will hold around 200 people seated.  It took 7 hours and 4 people to set the marquee up.  It will come down in half that time.
 
At BSW Marquees we have over 50 of this type of marquees in stock.  Because we manufacture all our own marquees, we can also ensure they are always in the very best condition. They look fantastic.