Just back from taking down an interesting job at Finchley in London. Take a look at the photos below. This is a 90 x30 foot frame tent with a wooden floor. The customer wanted a window every 10 feet and a clear gable at the end.
We created this tent for this one job but we are now making it available for everyone. I think the windows and the clear gable at the end will be very popular. Frame tents can be constructed in a number of ways. They all need not be as large as this. We can easily provide you with a marquee such as this, that will be every bit as attractive, for a garden a fraction of the size.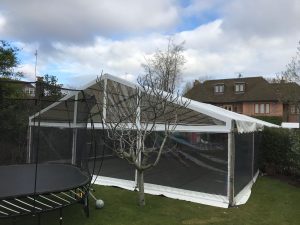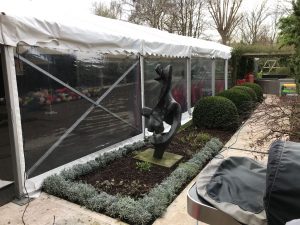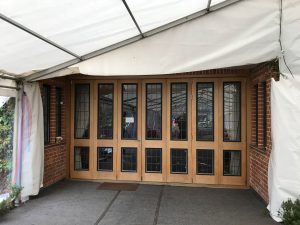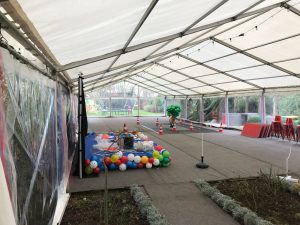 The tent was for a third birthday party. We have found ourselves being asked more and more to provide marquees and frame tents for children's birthday parties. One benefit of a tent or marquee for your child's party is it often set up for much longer than the principal party. This allows its use over a few days thus more time for additional parties and family 'get togethers'. If you need the marquee up for a few more days this can easily be arranged for no extra cost by BSW Marquees.