The lads are back from taking down a 40 x 30 frame tent at Channels Golf Club in Little Waltham, Chelmsford.
This annual beer festival had a St Georges Day theme this year. The festival started on Friday 20th April and ended on Sunday the 22nd. Dedicated to English beer and cider the festival was a big success. I think the tent we supplied with the flags by the bar and seating looks great. See the images below.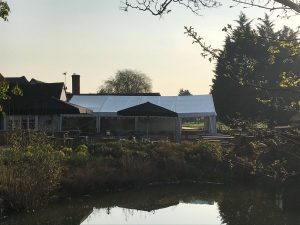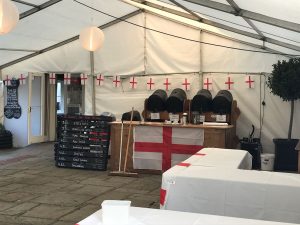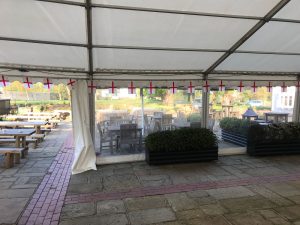 If you are holding a beer festival in your venue, be it golf club, pub, hotel or club contact us now for details on what we can do for you. The extra capacity provided by a marquee or frame tent will bring in extra customers and make your beer festival one to remember.
BSW Marquees are one of the leading and most experienced marquee hire companies in Essex. No job is too small or too large. We have over 40 years experience in supplying marquees and frame tents. Last minute bookings are not a problem.